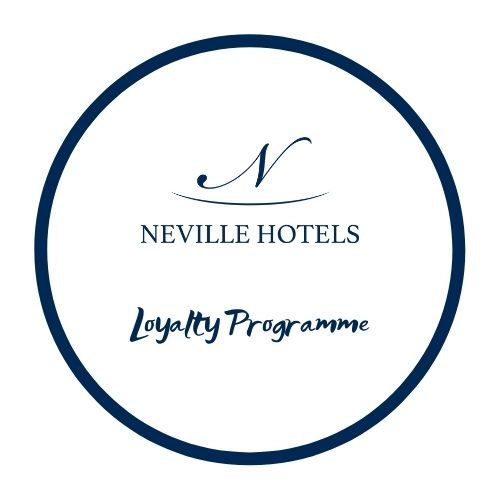 Neville Hotels is an Irish and family owned hotel group with four stunning hotels located in Dun Laoghaire, Kilkenny, Waterford and Wicklow. All our hotels offer great central locations, free parking, complimentary Wi Fi, renowed meeting and event space and warm Irish hospitality. We look forward to welcoming you.
Druids Glen Hotel & Golf Resort, Wicklow
The Royal Marine Hotel, Dun Laoghaire, Co Dublin
The Tower Hotel and Leisure Centre, Waterford
The Neville Hotels Loyalty Programme allows you to earn loyalty credit to enjoy at any of our four hotels.
For transactions which reach a minimum of €100.00, we award 5% of your total bill in credit, which can be redeemed at any Neville Hotel. Your monetary credit is added to your Loyalty Card.
Additionally, as a valued member in our programme, you will also receive exclusive offers and discounts.
Please click here for further information.
Please click here to login or join.