HEALTH CLUB AT DRUIDS GLEN
The Health Club at Druids Glen is currently closed in line with government guidelines.
It is essential to pre-book. Hand sanitising facilities are provided upon entering the Health Club. The sauna, steam room and Jacuzzi are not open in line with Ireland Active guidelines. The swimming time is strictly limited to 40 minutes per time slot. Unfortunately there will be no changing facilities available at the health club. Swimming hats are compulsory and can be purchased from the reception for €3.50 if required. Should you wish to cancel your swim prior to your arrival please let us know so that we can ensure all guests are accommodated. Please click here to book your swimming times.
The Health Club at Druids Glen offers a personal approach to exercise with a welcoming and friendly environment. Our experienced and energetic team will provide you with a personal workout programme and are on site and available to motivate you to achieve your fitness goals and can update your programme free of charge.
Our facilities include a fully equipped gym, an 18-metre heated swimming pool, jacuzzi, plunge pool, sauna and steam room*. The gym is fully equipped with a range of up to date cardiovascular equipment with integrated TVs and a combination of fixed weight machines, a free weight area and studio to ensure you have a full body workout.
We offer a wide range of membership categories. We have fitness classes available including Pilates, Bootcamp, Aqua Aerobics, Rip60.
Click here to view a virtual tour of our Health Club.
OPENING TIMES
Monday – Friday: 6.00am - 8.45pm; Saturday, Sunday & Bank Holidays: 7.00am - 6.45pm
SWIMMING POOL
FAMILY SWIM TIMES
8.00am - 11.00am & 2.00pm - 6.00pm.
For further enquiries please contact The Health Club at Druids Glen on +353 1 287 0821 or contact us with your enquiry.

*Children under 16 years old are not allowed in the gym or thermal facilities.
Please note that we require all guests to use a swimming hat for hygiene purposes. Swimming hats can be purchased from our Health Club reception for €3.50.
We run a hugely popular swimming lessons programme, where we provide lessons for children from 4 years old and all abilities. Our teachers have the experience of helping many children & adults to become excellent swimmers. To see what level your child is in swimming, click here.
To book swimming lessons please click the button below.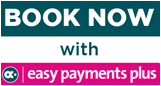 GROUP SWIMMING LESSONS
Add another component of fitness to your workout routine. Class sizes are small to maximise learning potential in a relaxed atmosphere. Classes for both beginners and advanced swimmers.
For further information and available dates please contact The Health Club at Druids Glen on +353 1 287 0821 or email your enquiry.
To book a class, please click on the link below.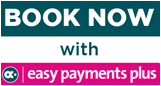 HEALTH CLUB MEMBERSHIP
Druids Glen Health Club membership includes many benefits:
- Personalised programmes tailored to your aims and goals
- One on one fitness assessment, health screening and ongoing support
- Complimentary towel and fruit
- A full range of classes: Aqua Aerobics, Box-Fit, Spin and many more
- 20% off swimming lessons (Adults & Children's)
- 50% off Pilates courses
- 20% off Mid-Week Spa Treatments (subject to availability & booking required)
- 20% off Spa Retail Products
- 20% off Food & Beverage (ex. alcohol) in Druids Glen Hotel & Golf Resort
- 10% off Golf on the Championship Druids Glen & Heath Courses
The Health Club offers health and fitness programmes for both members and non-members. We offer a wide range of membership categories.
To discuss membership or arrange a trial please contact our Health Club team on +353 1 287 0821.
Renewal of Health Club Membership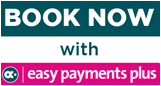 FITNESS CLASSES
The Health Club offers health and fitness programmes for both members and non-members.
SPIN CLASS
Indoor cycling for all levels. Excellent cardio workout.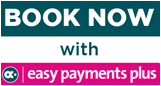 PILATES CLASSES

Pilates is a great way to get in shape and enhance weight loss. During the workout you are regularly reminded to place your focus on your muscle movement which helps relax the body and give you peace of mind. Strengthening and lengthening the core muscles, giving you a flatter stomach with an added meditation, you leave feeling relaxed but energised after a challenging workout.
Benefits
Abdominal strength, total body toning, summer six pack, relieves stress and a happier and healthier you.
To book Pilates, click the button below.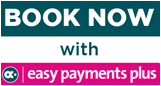 YOGA CLASSES
Yoga is a great way to get in shape and enhance relaxation. Learn to still the mind through breath and movement while strengthening and lengthening the body. This class is suitable for everyone including complete beginners to yoga.
Benefits
Improves your flexibility, builds muscle strength, helps you focus, improves your balance and posture. Great for opening up the body and helps to let go of tension and tightness.
To book Yoga, call Gina 087-1332499
Enquiry Form
Simply fill in your details below and our fitness team will contact you about getting started.